Why work with us?
We make tailor-made software that solves your business problems. To do it well, we've spent years studying both time-tested and cutting-edge technology, talking to all kinds of people, and working tirelessly. We started this company because we couldn't do our job so well in any other company.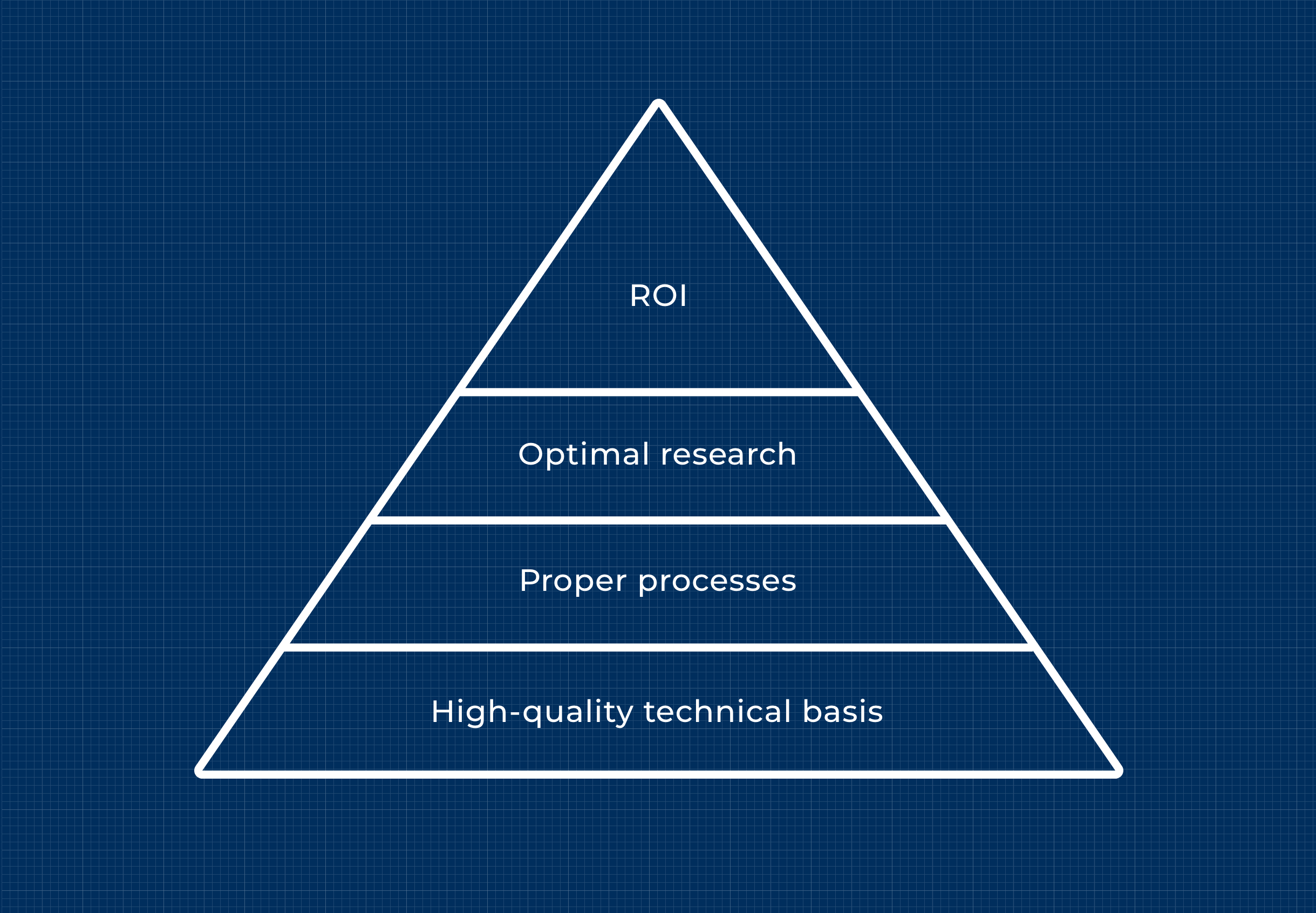 We value our customers' and partners' trust. From the first step, we build relationships on the principles of honesty and mutual respect. We do not hesitate to share all our thoughts, pleasant or valuable, because we are interested in your success. We will not compromise our conscience and dignity. Our clients know this, and we respond with trust and loyalty.
We make all decisions rationally, based on verified facts. When justifying our position, we always back it up with data from reliable sources and build a clear, logical connection between the arguments. We can highlight the main point and explain the complex with clear words. We help you think further, get to the root cause and make a considered decision. This approach makes all of our product solutions solid and sustainable.
We value trust between our employees. To provide high-level service, our mutual understanding, and mutual respect must be appropriate. When we meet a new colleague, we gradually increase trust in each other by testing expectations in practice. We respect each other's motives and personal space, creating harmonious relationships in the heart of each team. Just because we have been through many difficult moments together, we can truly rely on each other. Such a relationship allows us to be prepared for any challenges and get the job done.
Strong product solutions can only be achieved through discussion. We talk over a problem and share opinions to find the best solution. To remain objective, we maintain an atmosphere of constructive criticism, which allows us to achieve great results. Thanks to flat management, we can see each situation from different angles and make decisions that take all factors into account.
At the same time, we all share the opinion that our company's success depends on our clients' success. We are always glad to work with clients who have original ideas and offer challenging tasks and development potential, as together we can achieve more. Clients benefit from the way we understand their real challenges and offer the best solutions.
We offer a competitive and transparent price for our services. We can also discuss other forms of cooperation, such as creating a joint product or our participation in your business.
We will implement your ideas!
Want to start a project?